22 January 2021
NeuroGrad Winter School goes online
Online Teaching
The 5th NeuroGrad Winter School went online in 2021 and our awesome graduate students in the field of neuroscience embraced this shift and delivered fabulous presentations via Zoom – after BrainPrize Winner 2016 Professor Richard Morris showed them how it is done at his keynote presentation.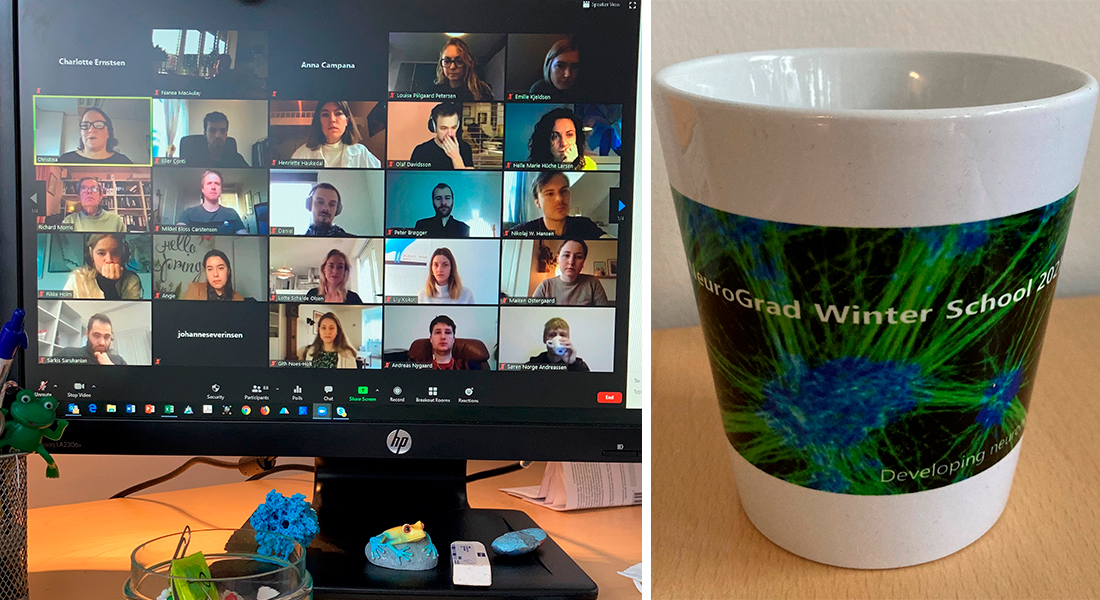 Our first year students evaluated the performances and the highly coveted titles awarded accordingly.
This year's NeuroGrad cup was adorned with an image provided by Anders Toft.
Thanks all around – and hope to see you NeuroGrads and their supervisors for the corona-delayed NeuroGrad Winter School festivities in June initiated with a keynote presentation by Lone Frank.
Best talk
Johanne J. Korsbæk
Stephanie Holstein-Rønsbo
Jonathan K. Grønbæk
Best abstract
Charlotte Ernstsen
Jonathan K. Grønbæk
Natalie L. Hauglund
Best poster
Mie Andersen
Louise Piilgaard Petersen
Charlotte Ernstsen